PPSS Body Armour for Prison Officers
PPSS Body Armour can effectively help protect prison officer's vital organs from: edged weapons; and hypodermic needles; as well as makeshift weapons, including: razor blades; sharpened table and bed frame legs; plastic and porcelain shanks; broken off pieces of mirror; tooth brushes; and melted razor blades.
PPSS Body Armour has been specially designed, developed and manufactured with nothing else in mind but the best possible level of safety for prison officers.
It's a simple fact that prison officers deal with some of society's most dangerous, violent and unpredictable people on a daily basis and work in an extremely challenging environment. In our opinion, these great professionals have the clear right to demand appropriate protection and the undivided attention and support from those charged with ensuring their welfare.
PPSS Cell Extraction Vest
The ultimate body armour to deal with incidents, riots, cell extractions, mass searches or disturbances in prisons.
Find out more »
Following the despicable killing of a correctional officer at a federal prison in Wayne County (USA); the well documented slashing of officer Craig Wylde at the UK's Frankland High Security Prison in 2010; the killing of officer Jason Palmer in New Zealand in 2010; and numerous additional horrendous assaults on prison officers around the world - we believe it is time to start honest and open discussions on what can and should be done to protect these professionals.
PPSS Slash Resistant Tops
Find out why a prison officer recommends slash resistant tops.
Read more »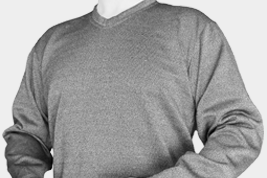 Please read our CEOs articles:

Please view the following infographic:
Please contact us now if you have you any further questions about
PPSS Body Armour for prison officers:
Tel: +44 (0) 845 5193 953 | Email: info@ppss-group.com