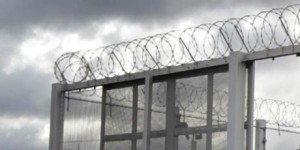 (Please see my latest blog on "Assault on prison officer highlights need for stab vests")
Following my previous blog on the safety of prison officers… last month, it just happened again!
Two prison officers at Hawke's Bay Prison (New Zealand) were taken to hospital yesterday after being viciously attacked by two 17-year-old inmates at the prison's Youth Unit, raising once again the question "Should prison officer be issued with body armour or stab vests"?
Both officers were approached by the youths and assaulted without warning, after carrying out their normal duties.
Apparently the situation was managed extremely well and fellow prison officers acted quickly to stop the attack. Both prison officers were taken to the near by hospital for assessment. One remained in a stable condition and his colleague discharged the following morning
Prison officers deal with some of society's most dangerous, violent and unpredictable people on a daily basis, and  I am sure they do their very best possible job, in what can only be described as an extremely challenging work environment.
The prisoners involved in the above attack will of course face internal misconduct charges, and if found guilty will be subject to disciplinary actions, including cell confinement and loss of privileges… but what about the prison officers?
How much do we really care about them?
How many more incidents need to occur before we realise that professionals who deal with potentially members of society should… no, must be equipped correctly in order to do their job safely?
Prisons should be humane environments and prisoners should be treated fairly, however, the officers need to be able to command respect and they should be appropriately equipped when dealing with individuals who haven clearly proven to be aggressive, violent and disrespectful.
Obviously these individuals did not respect authority when they committed crimes out on the streets and I think it is a fair comment to suggest it is unlikely they will now pay the well deserved respect to these professionals.
I genuinely feel that we should look after those who protect and serve much more than we have done in the past.  Yes, it is all about money and yes, it is not an easy task to get the balance right between issuing body armour to prison officers and making them look approachable and none-confrontational.
But this weight should be put one the body armour manufacturer's shoulder.  Technology, design and manufacturing capabilities have evolved and covert, thin and lightweight body armour, extremely well suited for prison officers are now available.
There is no doubt in my mind that one day this type of protective equipment will save lives.  However, from the start they will reduce the risk of workplace violence related injuries… and this must be worth something?