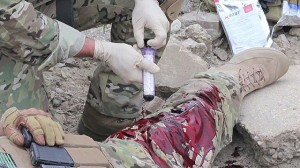 So as the Ballistic Consultant at PPSS Group, I am always looking at improving mine and the Group's ballistic knowledge and how we can go forward. With the ever-changing threats that are placed in front of us, in everyday life. The world of protection is ever changing In my previous life I dealt with the reality of ballistic injuries and the damage they caused, it's is truly shocking what damage a single low calibre round can do! A popular misconception that a bullet passed straight through a body in a straight line, causing little or no damage and the person is able to stand and carry on normal function (This must be down to our friends in Hollywood). I have seen my fair share of ballistic injuries and once the adrenalin has worn off the casualties soon fall down. I have heard of such occasions that a person has been shot 2 or 3 times and continued to advance.. please have a look at this article (click here). The path of a bullet is so varied and diverse, there are too many and so many variants to list. The internal and external damage a bullet can cause is truly mind blowing and presents a real test for all medical personnel and medical teams. But just so my point is compounded: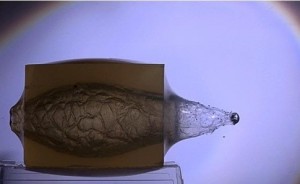 The simple action of the bullet goes in and comes out the other side, is a fallacy. On a few occasions the bullets "may" pass through a person, be it has to be close to the surface or on a thinner part of the body. In very basic medical terms the reality is:
Entry wound, normally a small entry point depending on the calibre or the angle a bullet hits you.
Exit wound, normally larger due to the build of ballistic pressure moving through the body and the bullet pathway.
The in-between,
In basic terms, the vacuum. This is all the dirt, mess and clothing sucked into the wound by the bullet.
Temporary cavitation, this is the hole left after the bullet has passed through the body.
Internal ricochet, this is when the bullet hits hard object (Rib) and moves around the body causing further injury.
Fragmentation, when the bullet has shattered internally spreading around a larger area.
Kinetic energy, the build-up of motion of an object, the more motion the more kinetic energy is produced.
For further information please click here So bearing all this in mind, how do you a treat a gunshot wound (GSW) wow… where would I start? I have seen so many and treated them almost all in a different way from a VIP CPO shooting himself in the hand whilst sat on a porta loo in Iraq! To multiple GSW received during troops in contact in Helmand province. But it all depend on where the GSW is, how many GSWs there are, age of the casualty, physical fitness of the casualty and the calibre. To mention but a few factors. The Treatment has varied across the world, I have seen some weird and wonderful ideas. Some that have worked very well and some not, but if it works for you… use it! But let's leave the treatment side of life, as that's for another time and for other better qualified personnel with the latest advances in medical technology and look at the "protection" side. Bullet resistant vest protection comes in all weights, sizes and designs. This is something that is based on the threat level risk assessment, the task in hand, the environment and the how ally it looks (Joke)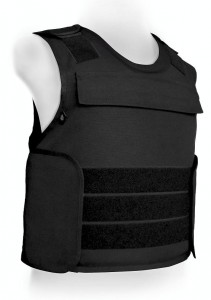 I have now had a chance to meet and see some of the teams out and about in their roles within the CP world and one of the smaller elite military units (A few of which use PPSS Groups' Ballistic Resistant Vests) The common thread that seems to come from all about ballistic vests is,
Is it fit for purpose? Something I heard quite often in the forces was "that will do"!
The weight, the weight is a big issue especially if the teams are wearing them for any amount of time.
The price, this is where everyone I have spoken to has a really strong opinion or point of view.
Obviously there are a few more factors and everyone has their opinion on what is the best on the market, but quoting one of our clients from South Africa. Question posed by me: Living and working in one of the most hostile cities in world, what is it you look for in ballistic vest protection?
 "I always look for one on the lighter side but offering the maximum protection. You cannot and should not put a value on your protection. This provides you peace of mind, allowing you to provide a service and conduct your business without a worry. This is why I chose PPSS Groups' CV2, lightweight, flexible, comfortable and provides a high level of protection"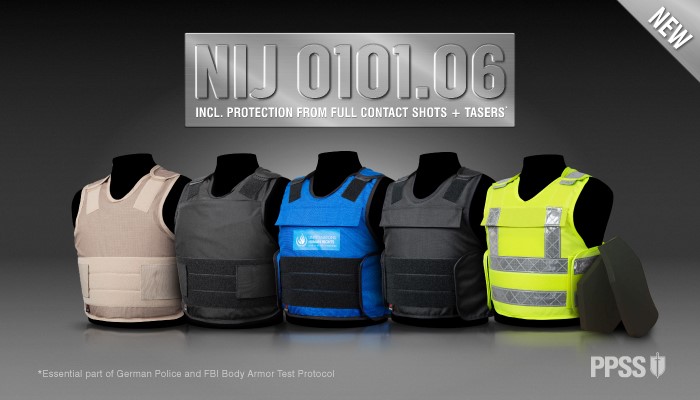 [youtube_sc url= http://www.youtube.com/watch?v=-KwmyEKMeMg -Rg width=600 rel=0 fs=1] Apart from, incorrect fire positions, poor situational awareness, new to the game and a lack in self-discipline and a few other points! It goes without saying that everyone makes their own paths in life and chooses what direction they wish to head. But if I could turn back the clock and give some of the young ladies and gents that I have treated better protection. Some of them would potentially be with us now. Ballistic protection is one thing we at PPSS Group can be relied upon to provide.
Please everyone, stay low, safe stay.
In case you have any questions in reference to this article, please contact PPSS Group via email info@ppss-group.com or call our Headquarter +44 (0) 845 5193 953 or send me a private message or add your comment here.
Scott Ferris, Ballistic Body Armour Consultant PPSS Group