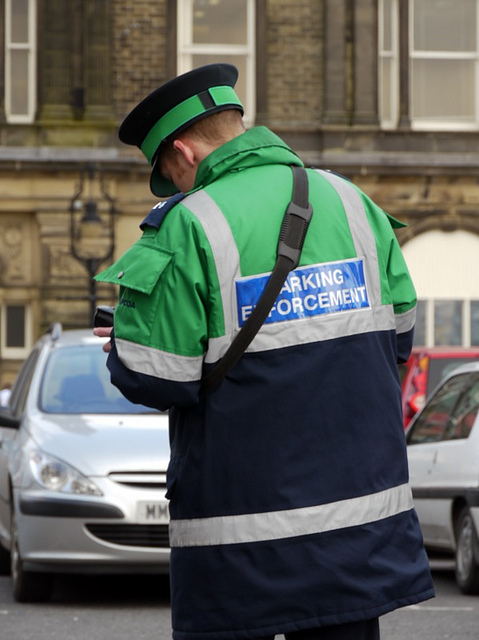 Wearing covert body armour, such as stab resistant blunt trauma vests, can be compared to wearing a seat belt when driving a car. We do not put the seat belt on because we believe we are going to have an accident today. However, we are simply acknowledging the fact that there is a remarkably small chance that we might crash. Yet, if this chance becomes reality, you have reduced the risk of injury and increased the chance of survival by wearing a seat belt.
Without wanting to scare anyone and without encouraging anyone to become paranoid about non-existing dangers, we still have to accept the fact that a lone worker is operating within a higher risk environment that someone who works as a part of a team or someone who is supervised or monitored at all times.
Especially lone worker whose line of work puts them frequently in front of potentially hostile, angry, disappointed, depressed, frustrated or intoxicated members of the public are at risk, hence wearing a 'seat belt' will improve their personal safety… IF… something goes wrong.
Every lone worker who is required to operate in geographical areas,  well known for criminal activities, drugs, alcohol misuse and disturbances is operating in a higher risk environment.
Every lone worker who is visiting people in their home or office (often in unfamiliar premises) to enforce laws and regulations, police the system or having to give bad news is operating in a higher risk environment.
Exactly the same counts for every lone worker who is securing and protecting property and building sites irrelevant of time of day.
The news are constanly featuring stories that highlight these risk sectors: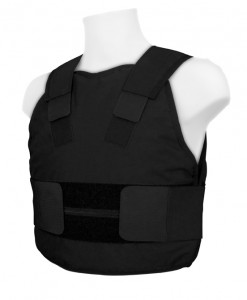 In an ever changing world, where a lack of respect are the order of the day, appropriate protective clothing such as body armour or stab resistant vests have become an essential piece of equipment for many frontline professionals.
We all need to understand that a lack of adequate safety measures can put an individual at unnecessary risk, and cause unacceptable injury or harm. Body armour and stab resistant vests have therefore regrettably become a real necessity within a number of domestic frontline professions and those professional who work without direct supervision.
Corporate manslaughter and corporate homicide laws as well as health & safety regulations have been rewritten in countries around the world, in order to protect those who serve and risk their lives for others. The cost of facing potential legal action after a fatal or non-fatal incident and the cost of injured employees taking time off would outweigh the one-off cost of body armour. Assaults on personnel who are not wearing body armour or other types of protective clothing also create bad publicity for the Authority concerned, not to mention the welfare of the person involved and operational problems resulting from the injured staff being unable to work.
Regardless of the outcome of any common risk assessment, the fact of the matter is that there is always an 'unknown' level of risk due to unforeseen circumstances. Ordinary risk assessments might often conclude in the verdict of 'low risk', however these often fairly basic risk assessments are based on technical facts or 'on-hand information' only, and as much as I appreciate them, they often do not go beyond these facts. A risk assessment dealing with the activity of a lone worker having to enter someone's property and having to deal with customers or clients on a one-to-one basis can in my opinion, never ever result in low risk.
The moment a lone worker walks through someone's door or deals with often unfamiliar member of the public at another location, one can simply not know who else will be in the house or who else might enter the house at a later point. What activities have taken place prior to your visit? Who else might be going to interfere or engage in your conversation or argument at a later point?  All of these issues and questions must have an impact on the potential use of body armour in your line of work.
What would you do if you were driving a car and your petrol light comes on, indicating you only have a small amount of petrol left? Would you start thinking: Will I make it home or not? Some people would be willing to take the risk in this situation. In the workplace though, in my view, it is the duty of the employer to not allow their employees to take unknown risks on their own accord without the provision of equipment and training to protect them should they make a mistake in their own judgement.
'Better safe than sorry' and 'Prevention is better than cure' are two great sayings, making more sense within corporate health & safety than anywhere else. I hope you would stop and get some fuel, because you want to be on the safe side. You might have made it, but you didn't want to take that risk. The bottom line is you cannot afford to break down. The fact that a lone workers activity involves a rather 'unknown risk' must urge key decision makers to remain at least open minded when it comes to body armour, stab vests, or additional training that can be made available.
The most popular argument against body armour I have personally come across is the concern about how it might be seen by the public when frontline employees start walking around in body armour.
Well, 'perception' is one of the most important issues within personal safety and how customers, clients and strangers respond to us. I very much agree with the fact that overt body armour CAN be perceived as confrontational, especially when dealing with intoxicated members of the public or those who seriously dislike authority, your organisation or presence to begin with.
I also suggest strongly that all frontline employees dealing with potentially hostile members of the public should be doing their utmost to express themselves as peaceful ambassadors within their line of work at all times!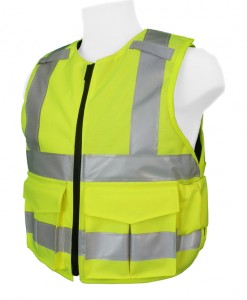 However, covertly worn body armour or stab resistant vests will allow the lone worker to use his or her positive personality, diplomacy and negotiation skills to defuse a situation, whilst still being protected and still expressing him or herself positively
It is worth pointing out though that certain domestic frontline professionals e.g. Police, Trading Standards or Licensing Officers need to be seen as 'Authority', 'Law Enforcer' or visual deterrent.
Our professional frontline experience and extensive research clearly confirms that an assault resulting in blunt force trauma injuries is a more likely event than an attack involving an edged weapon or firearm.
Blunt force trauma refers to a type of physical trauma caused to a body part, either by impact, injury or physical attack.  We believe protection to prevent such injuries has to be paramount.
[youtube_sc url= http://www.youtube.com/watch?v=nsu8AhaDXcs -Rg width=600 rel=0 fs=1]
The fact of the matter is (as sad as it might be)… widely available statistics will tell us that it is unfortunately only a matter of time until another lone worker will be attacked, beaten, punched, kicked or stabbed (as much as we all will hate this fact).  The statistics and no prophet in the world can give us the name of the next person who will become part of this statistic… so our responsibility must be to ensure it is a) not our name, and b) not the name of our colleagues and employees.
PPSS Group have developed user friendly stab vests, made out of ultra lightweight body moulded polycarbonate (same as used for riot shields) offering unmatched blunt trauma protection, a real solution for frontline professionals, helping to reduce the risk of workplace violence related injuries.
PPSS ultra thin and ultra light (2.5kg) Stab Resistant Vests offer unmatched blunt trauma protection, as well as breathtaking UK Home Office certifies protection from knives, edged weapons and hypodermic needles.
UK based PPSS Group are globally respected and renowned experts in body armour for civil and homeland security services, as well as domestic frontline services, such as paramedics, hospital security, public transport, housing, brand protection, investigation teams, local authorities, enforcement teams, university security and many many other organization and agencies.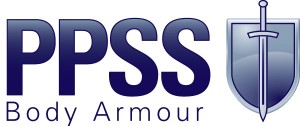 Should you ever have any questions in reference to personal protective equipment then please do not hesitate and contact me or my colleagues, and in the strictest of confidence we will help you to the best of our ability.
Take good care of yourself!