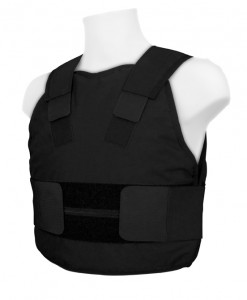 Yes, the day has finally come… PPSS Canada has officially been launched today, and our high performance bullet resistant vests, stab resistant vests and slash resistant shirts are now available direct from our Canada branch in Toronto, Ontario.
For me personally it was all about creating a system that ensures the best possible service and best possible purchasing experience for our Canadian customers, and I am 100% confident that we have achieved these objectives by our launch today.
Having received global recognition especially for our ultra-thin and extreme light high performance bullet resistant vests in 2011, I think it is fair to say we are equally well respected for our super tough stab resistant vests, offering unmatched protection from blunt force trauma.
I understand most of you might have been able to view our LIVE demonstration, testing our truly outstanding 1.65kg light and 6.5mm thin CV1 covert bullet proof vests, featuring me being shot by a live round from 9ft/3m distance using Glock 19 (9x19mm FMJ 124gr). The shot is being fired @ 05:05min !
[youtube_sc url= http://www.youtube.com/watch?v=vjdd-1w9WVM -Rg width=600 rel=0 fs=1]
Our potentially lifesaving equipment has now been supplied to numerous homeland security agencies, emergency medical services and correctional facilities around the world, and we are all very excited about the fact that we are now able to service our customers in Canada in the most efficient way.
A lot of hard work had to be invested in order to get where we are today, but due to the unquestionable demand for state of the art bullet and stab resistant vests, we have made the right decision to make our outstanding equipment available to our Canadian customers without them having to worry about import duties, shipping cost and time consuming paperwork.
I keep saying… we must understand that we cannot buy safety, but we pay for it dearly, if we don't have it. We can also not completely eliminate risk, but we can reduce it to an acceptable level, and this is exactly what we are now trying to do in Canada.
All of our friends, associates and clients around the world know, that helping to effectively protect front-line professionals from firearms, edged weapons and human bites is precisely what the PPSS brand is all about.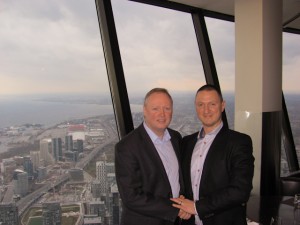 Bill Geraghty has been appointed as Vice President of PPSS Canada. With many years of operational experience within armed forces, law enforcement and private security, I saw him as the perfect choice for such key position. I can assure everyone that he would be delighted to hear from you.  It is without question that Bill shares my genuine passion for the protection of front-line professionals and our real desire to help and support these great man and women.
For all Canada based enquiries, please be call us on 1-800-928-4802 e-mail info@ppss-canada.ca or visit www.ppss-canada.ca
For any enquiries from outside Canada please be so kind and contact our HQ in the UK by emailing info@ppss-group.com or calling +44 (0) 845 5193 953 or simply visit www.ppss-group.com
Take good care of yourself.