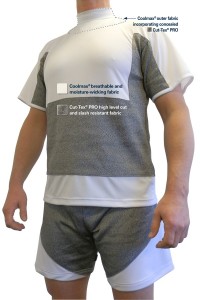 Before I start talking about how strongly I feel about our latest slash resistant PPSS 'Homeland Security' Base Layers, please let us agree to the following:
Personal Protective Equipment (PPE) in general is not about ELIMINATING the risk of workplace violence related injuries or even death… instead it is all about REDUCING THE RISK of workplace violence related injuries and death within an environment where a clear risk has been identified.
Bearing this in mind we all will agree that prison and correctional officers all over the world operate within an environment where several realistic and clear risks or threats have been identified.  The risk of a prison or correctional officer of being slashed and suffering from immediate rapid blood loss is real and has been well documented over the recent years.
It is a well-known fact that one of my now closest friends survived one of the most brutal assaults on prison officers in the UK in 2010, following the slashing of his Axillary Artery, which led to irreparable physical injuries and permanent psychological distress!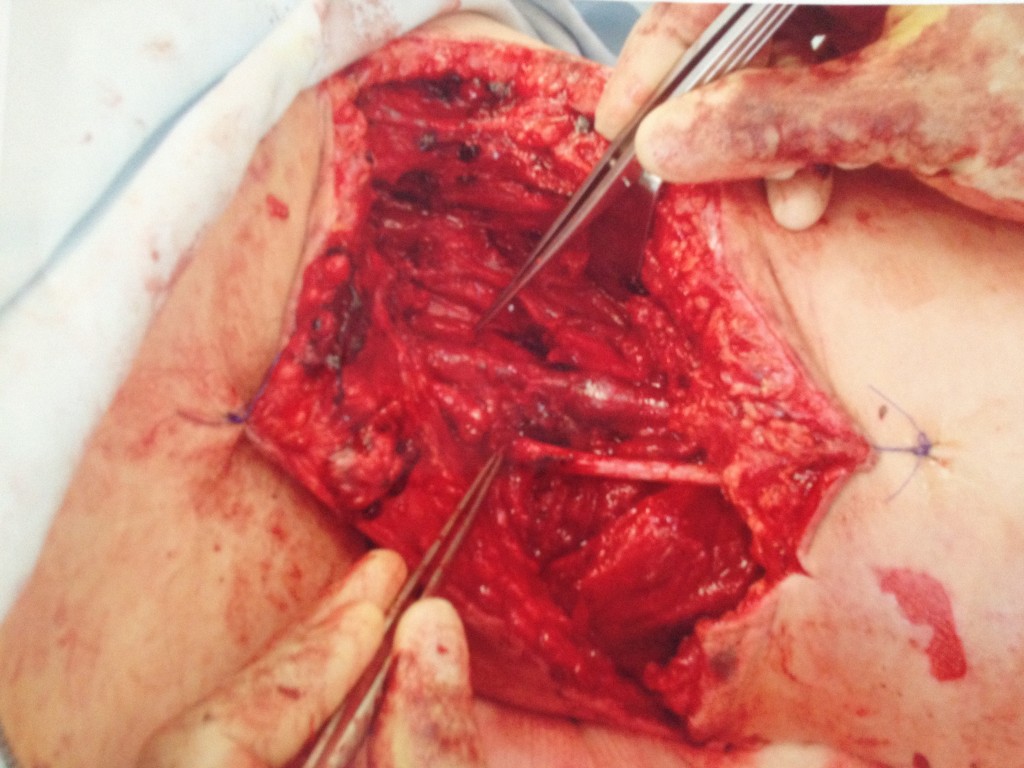 My team and I have spent countless hours communicating with 100+ frontline professionals within prison and correctional institutions in countries around the world to identify exactly what type of protective equipment or clothing these professionals demand or require.
The Top 6 'Conditions':
Offer maximum cut protection to areas harboring key arteries
Breathable
Lightweight
Thin
100% Concealable
Cost Effective
As I said right at the beginning… I strongly believe that Slash Resistant PPSS 'Homeland Security' Base Layers are the answers to the prayers of many officers who sometimes fear for their lives or are anxious every day they go to work.
In order to comply with all of the above conditions we had to entirely focus on the protection of the arteries.  We came to the conclusion that any stabbing injury could only be prevented by stab resistant armour and the issuing of such equipment was something that was perceived by almost everyone we discussed this matter with as too confrontational, aggressive and authoritative.
Our directive was clear… it had to be undetectable, concealable and breathable and comfortable enough to be worn for 12 hours nonstop.
Slash Resistant PPSS 'Homeland Security' Base Layers have been developed with only one objective in mind… and that is the effective protection of all key arteries from a cut or slash… but because it had to be 100% concealable and the desired garment could only cover the areas that was covered in the first instance by an officer's short sleeve shirt and trousers.
Taking the above 'surface area' into consideration, in our professional opinion there are three key arteries that require the highest level of cut protection:
Carotid artery (within your throat)
Axillary artery, (under your arm pits)
Femoral artery (within your thigh)
The cutting through of any of these three arteries would lead to rapid loss and the risk of bleeding to death within a short time frame would be real.
PPSS Slash Resistant 'Homeland Security' Base Layers feature a high level of cut and slash protection to the carotid artery (within your throat) + axillary artery (under your arm pit) using our high performance cut resistant fabric Cut-Tex® PRO, preventing rapid blood loss. In order to ensure the protection remains 100% concealable when the officer's shirt's top button are undone, the Cut-Tex PRO cut resistant fabric is sandwiched into two layers of Coolmax… making it invisible to another person.
We strongly believe that a more effective garments in terms of weight/performance/cost effective ratio is not available or possible with today's manufacturing capabilities and technologies.
We believe these slash resistant base layers we have now designed following 100+ hours of extensive research it is the ultimate type of personal protective garment… leading to a massive reduction of workplace violence related injuries and future loss of lives within the prison and correctional institutions.
Please have a look at this:
[youtube_sc url= http://www.youtube.com/watch?v=6h9csbLfcwA -Rg width=600 rel=0 fs=1]
PPSS Slash Resistant 'Homeland Security' Base Layers also offer a very low level of stab resistance from broken bottles or very wide blades around the stomach area… it will certainly help to slow down the blade.   This garment can be made available without this particular 'patch' making this garment even more cost effective and lightweight… or indeed.. certain areas can be lined with TWO layers of Cut-Tex PRO significantly increasing the protection levels. This would however be subject to minimum ordervolumes.
We see the wearing of this type of personal protective equipment (PPE) very similar to us wearing a seat belt in our car.  We don't use a seat belt today because we know for sure we have an accident today. Neither do we use a seat belt because we are scared or paranoid, worrying that we might have a crash today.  No, not at all!  The reason why we wear a seat belt is that we do understand that we have a much higher chance of survival in case someone is drunk, plays on his mobile phone or is otherwise distracted and crashes into our car, despite our own great driving skills we might even be able to claim.
The seatbelt is 'unlikely' to save our lives if the other person hits us front on with a speed of 10,000 miles an hour.  However, it will ensure we survive the vast majority of all potential accidents… it is about REDUCING THE RISK!
If you wish to discuss the above concept with my team please email info@ppss-group.com call +44 (0) 845 5193 953 and visit www.ppss-group.com