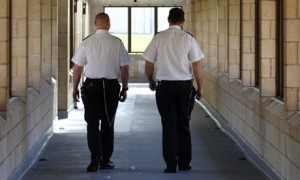 (Please see my latest blog on "Assault on prison officer highlights need for stab vests")
Have you heard of that TRIPLE murderer has been cleared of stabbing three North-East prison officers after he claimed to suffer from post-traumatic stress disorder (PTSD) caused by his previous prison experiences?
What is going on?  Well, what is going wrong?
Dave Thompson, who retired as Frankland Governor last month and was in charge when the incident happened, said: "Staff at Frankland and elsewhere across the service will feel let down, dismayed and humiliated by part of the criminal justice system in which they serve."
Claire Lewis, Craig Wylde, and Neil Walker are the three officers who have suffered horrendous attacks during this crazy incident this year, and there is no doubt they are truly heart broken understanding that justice has not been done.
I have spoken to Claire Wylde, one of the assaulted officers, and I could truly sense the psychological pain she is currently has to deal with.  'Justice being done' would 100% have helped her recovery process.
Well, as much as we would like to, we are of course aware that we cannot change the aggressive behaviour of some prisoners. There is simply no doubt that a prisoner consuming drugs, illegal substances or self made alcohol can become hostile and violent within a split of a second, regardless of the prison officers excellent communication skill and calm personality.
The question we should ask ourselves is:  What will we do in order to protect these frontline professionals?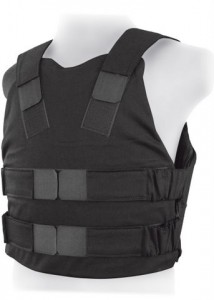 It is rather interesting that police officers who deal with a criminal individual for only a very few minutes during the arrest procedure is by law required to wear protective equipment… but the professional charged with supervising the same individual potentially for a number of years is not been issued with any type of protective clothing at all?
It is just beyond belief that 81% of prisons in the UK have PlayStations listed as one of the facilities available for prisoners; however prison officers dealing with these potentially hostile individuals on a daily basis potentially for many years to come, have got no access to stab vests or cut resistant clothing using Cut-Tex®PRO cut resistant fabric.  Do we really expect criminals to 'calm down' following their arrest?  Do we expect them to learn what respect and manners are all about within days or week of their imprisonment?
For me it is simply common sense that prison officers should be protected from kicks, blows and punches as well as needles and razor blades.  Prisoners do kick, they punch, they have access to hypodermic needles and can make improvised edged weapons very quickly. It is not very difficult at all… again… regardless of how thorough and good the prison officers might be.
Please sign this importantUK Government petition 'Stab Proof Vests for Prison Officers'!
I am very pleased that recent changes within the law such as the Corporate Manslaughter and Corporate Homicide Act 2007 are already putting a healthy level of pressure on key decision makers within the UK's prison sector.
If prison officers are not permitted to purchase stab vests or body protection or if certain governments are not taking all necessary actions to ensure the personal safety of their prison officers, we will be looking at more and more injuries, and one day one of these officers will not come home.  Why not?  Because for one silly reason or another we have not done our job properly and not protected those who serve and protect in the way they certainly deserve. What ever the reason or excuse will be… for me… this is not acceptable.
It is a legal, but above all, a moral obligation.  We have to protect those who serve, care and risk their lives every day they go to work.  Concealable body armour will of course not eliminate the risk of injury within the prison environment, but they certainly improve the chance of prison officer coming home safely at the end of the working day.
Having spoken to a retired Control & Restrain Instructor of the National Tactical Response Group, I am aware that they have also advised all prison services that if they could afford to buy trauma or stab vests then they should. This however was predominantly for staff trained in advanced tactics for major disturbances.
For me it is very easy to explain.  Body armour are just like seat belts in a car… they are not a guarantee for surviving accidents… but they are a great additional safety net, increasing your chances of survival.
I hope I have defeated the argument of those who are opposed to body armour saying they look too confrontational, aggressive or authoritative in my previous blogs/articles.  Put this pressure on the body armour manufacturer… there are many many designs available, enabling the wearer the present themselves as peaceful ambassador within their line of work.
Speak to us:  +44 (0) 845 5193 953 or visit www.ppss-group.com
My genuine thoughts are with these prison officers, who walked out of that court room this week, shaking their heads… hoping that one day their colleagues will benefit form the body protection that can easily be made available to them.
I hope your thoughts are with them too.
Robert