Dear Friends, Colleagues, Associates and Clients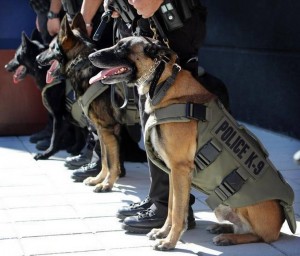 I would like to take this opportunity to seek your help.
Within my firm PPSS Group we have discussed K9 Body Armour and Bullet Proof Vests several times over the past years.
Should we get involved?
Should we start looking into the research, development and design of such piece of 'PPE' (Personal Protective Equipment)?
Our mission statement is simple, precise and crystal clear: "Protecting Frontline Professionals From Human Threats".
Interesting… I spent ages to define this mission statement… after a lot of soul searching… trying to figure out where I wanted this business to go… where I wanted it to be five or even ten years later.
So how can we define 'frontline professional'?
Can it only be a human? Can it be an animal? Can it be a German Sheperd or Belgium Malinois or any other breed of dog supporting government and homeland security professionals, personal protection specialists and military personnel in what can often be an extreme hostile environment?
For me personally the 'moral' aspect is clear cut… these astonishing creatures are indeed frontline professionals and without them many of our human frontline professionals would suffer and potentially not survive incidents they might have to engage in. They do indeed deserve the best possible protection and care in return for their unquestionable loyalty and service.
But should there still be a distinction between 'human' and 'animal'?
What are your thoughts?
Should a thriving and driven body armour consultancy and manufacturer entirely focus on the protection of human frontline professionals?
Your input is greatly and genuinely appreciated.
We at PPSS Group never aim to be the biggest body armour firm in the world… but we aim to become the best!
Please email us at info@ppss-group.com with my personal assurance that your email will reach me!
Take good care of yourself.
Robert Kaiser, CEO
PPSS Group