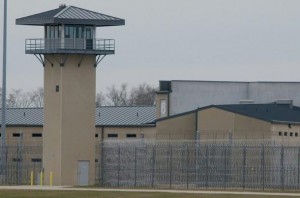 (Please see my latest blog on "Assault on prison officer highlights need for stab vests")
As much as we would like to, we cannot change the aggressive behaviour of some prisoners. There is simply no doubt that a prisoner consuming class A drugs, illegal substances or self made alcohol can become hostile and violent within a split of a second.
It is rather interesting that Police officers who deal with a criminal individual for only a very few minutes during the arrest procedure is by law required to wear protective equipment… but the professional charged with supervising the same individual potentially for a number of years is not been issued with any type of protective clothing?
Of course, prisoners should be treated fairly and it should be ensured that all actions comply with human rights, but should we not also be determined to ensure the personal safety of prison officers?
It is just beyond belief that 81% of prisons have Playstations listed as one of the facilities available for prisoners; however prison officers dealing with these potentially hostile individuals on a daily basis have got no access to stab vests or cut resistant clothing using Cut-Tex PRO cut resistant fabric.
For me it is simply common sense that prison officers should be protected from kicks, blows and punches as well as needles and razor blades.
Recent changes within the law such as the Corporate Manslaughter and Corporate Homicide Act 2007 are going to put immense pressure on all key decision makers within the prison world.
If prison officers are not permitted to purchase stab vests or body protection or if the British Government is not taking all necessary actions to ensure the personal safety of their prison officers, we will be looking a liable cases within months from now.
I would also very much like to recommend covert ballistic vests to those officers responsible for the transport of prisoners.
It is a legal, but above all, a moral obligation.  We have to protect those who serve, care and risk their lives every day they go to work.