The UK's largest shopping centres attract hundreds of millions of visitors per year, some of which will even attract almost a million visitors in a single week.
With so many people visiting shopping centres, there is clearly a massive potential for things to go wrong… hence it is important that steps are taken to make shopping centres a safe and secure environment for customers, visitors and employees at the same time. The best way to do so is with dedicated security professionals who are trained to handle a variety of potential situations that may arise within a shopping centre.
The type of risks/threats faced by those professional can vary considerably and range from terrorism, theft, missing children, fire, potentially searching people or their bags, the presence of hypodermic needles in toilets and anti-social behaviour, to name but a few.
The National Counter Terrorism Security Office (NaCTSO) recently published a very comprehensive and informative 69 page document, titled: "Counter Terrorism Protective Security Advice for Shopping Centres", for those who are keen to understand this particular risk/threat. I do suggest you read this article if you responsible for the security of a shopping centre.
Whilst there has not been a major terrorist attack on a shopping centre here in the UK so far, there was of course a well documented a tragic attack on the Westgate Shopping Centre in Nairobi (Kenya) on the 21st September 2013, which saw unidentified gunmen attacking the venue, killing 67 people and wounding an additional 175.
Although previous terrorist plots in the UK have focussed on shopping centres (e.g. Bluewater and the Trafford Centre), my article will not go any further into the realistic risks of terrorism in this type of environment.  The fact of the matter is… there is a REALISTIC risk and we know it.
Another type of violence… knife attacks within shopping centres have made the headlines. Some of us may well remember the killing of a woman at the Dockside Shopping Centre back in June last year. A man decided to murder his lover by slashing her throat in a shopping centre car park that day. The woman, in her 20's, screamed and honked a car horn in a desperate cry for help after a man reportedly slit her throat.
Some may also remember the horrific attack, which saw a knifeman stabbing a woman to death and wounding seven others in rampage at a Polish shopping mall on 20th October, just three months ago. The man, who the police believe was mentally unwell, entered Vivo shopping centre and started stabbing people in the back.
But it doesn't need to be about terrorism or murders to understand that the security operation of a major shopping centre can indeed be highly complex.
A new type of growing crimes here in the UK has made recent headlines within a shopping centre recently, when an 'acid attack' on women during a mass brawl at a shopping centre occurred. Two women were taken to hospital after a suspected acid attack at Essex's Lakeside Shopping Centre, a venue visited by 25 million people per year. The security professionals operational that day will have had their work cut out. Controlling, helping, directing and evacuating thousands of people swiftly and safely can be a real challenge at times.
Other problems faced by these security professionals are engaging with drug addicts and the risk of being confronted by hypodermic needles. One incident occurred very recently at Castle Court Shopping Centre in Belfast when a mother of a young daughter found several drug needles on the toilet floor.
Here at PPSS Group we believe those men and women responsible for the security of millions of people walking into these shopping centres have the right to be equipped appropriately in order to do their job safely.  Their own personal safety and security cannot be overlooked… and some of the risks and threats they deal with are highlighted above and cannot be underestimated.
What can be done to aid the safety and security of those professionals?
The most common systems being implemented by shopping centres are video surveillance, body worn video cameras, lone worker safety/management technology and regular conflict management training, as well as 'zero violence policies', improved communication and better reporting procedures.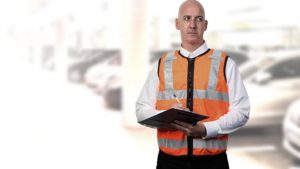 Based on recent enquiries at our end and in light of the potential for physical confrontations, several shopping centre security teams have now rightly decided to review their risk assessments and concluded their teams must be issued with covertly worn stab resistant vests, overtly worn stab resistant vests or hi-viz stab resistant vests or even 'Tabard Style' stab resistant vests.
We have worked closely with one of the UK's largest shopping centres in the UK and together with their frontline staff, management and head of health and safety we have designed a bespoke stab resistant vests, specifically based on their design preferences. Unfortunately I am unable to disclose more details on this digital platform.  However, what I do know and can say is those guys will be as safe as one security professional can ever be in such environment.
Over the past few years I have personally advised many senior officials within shopping centres of the importance of customer's 'perception'. Many have echoed that some type of overtly worn stab resistant vest designs can at times be perceived as 'confrontational', 'aggressive', paramilitary' and 'hard security'… something some facilities might well be opposed to. Please allow me to assure you that latest design technology allows us to ensure that it doesn't need to be the case.

Stab resistant vests are a safety net. They are not making you invincible and neither are they a free pass for acting like RoboCop or Rambo.  Nevertheless they are a safety net, just like a seat belt in your car.  You may never need it, but one day… and absolutely regardless of your advanced driving skills and level of awareness … it only takes another idiot to play on his phone, loose concentration, fall asleep, being drunk or something down these lines and crash into your car.  That's the moment when you will be most grateful that you have been given this seat belt.
PPSS Stab Resistant Vests are ultra-light and offer UK Home Office certified stab protection as well as unmatched protection from blunt force trauma (e.g. from kicks, punches or blows) and outstanding protection from hypodermic needles, another very realistic threat in today's society.
This is a powerful LIVE demo of PPSS Group's high performance stab resistant vests. Highlighting the exceptional performance of this body armour, CEO Robert Kaiser is being subjected to all sorts of weapons ranging from knives, expandable batons, machetes, baseball bats, shanks and hypodermic needles. Robert finished the 3 hour test with no injuries sustained or any pain or bruising. He was completely unharmed:
If you have any further in reference to this subject or any other type of high performance body armour, please visit www.ppss-group.com email my team info@ppss-group.com or call us on +44 (0) 845 5193 953
Stay safe,
Robert