Cut And Bite Resistant Jackets
Our cut and bite resistant jackets are made from 100% Cut-Tex® PRO, our high-performance cut resistant fabric, 'made in Britain'
Effectively reducing the risk of cut, scratch, and bite injuries, our jackets are being worn by an array of professionals coming from i.e. the security, healthcare or educational sector. We believe anyone working with individuals displaying aggressive or challenging behaviour can benefit from this type of protective clothing.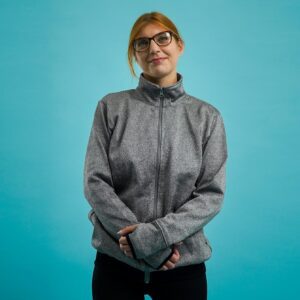 Our latest jackets feature a thumbhole which gives improved fit and added protection to the back of the hand and palm when the thumbhole is used. They offer excellent and most importantly dependable protection for the entire upper body, entire arms, and the neck region. They can comfortably be worn on top of any shirt, blouse, or jumper, and put on or taken off within seconds.
Cut & Bite Resistant Jackets: Features & Benefits
Cut-Tex® PRO used on the entire garment providing excellent cut and bite protection
High neck prevents neck and vertebral arteries from being exposed
Zipped front makes this garment more user friendly
100% Latex free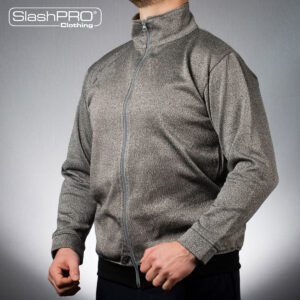 Who Is This Product Suitable For?
Professionals working within these sectors:
Healthcare i.e. Mental Health Care and Psychiatric Care Facilities
Education i.e. Special Educational Needs settings
Industries i.e. Flat Glass & Sheet Metal
Public Transport (when dealing with potentially
In case you have any questions, please feel free to contact us.