The Armed Forces Covenant is a pledge by our nation, to acknowledge and understand that those who serve or who have served in the armed forces, and their families, should be treated with fairness and respect in the communities, economy, and society they serve with their lives.
I think, we do have to recognise that there can be differences and more challenges for service leavers getting a good start in life after the armed forces. Many armed forces members struggle with leaving the services and returning to home life. Even myself, when I left the army after 22 years, it was very daunting, I worried whether I'd be able to get a good job, find myself somewhere to live. I'd never had my own place before, or a job outside the military, I worried whether I'd be able to fit in and mix with people. However, I think my worries were pale in comparison to what some veterans endure when leaving.
Some veterans experience mental health difficulties while in service, but only report problems at some point after they leave the service. Some experience physical injuries, even life changing injuries such as loss of limbs during their service. Those who struggle with the transition, may leave the armed forces a different person, and their injuries or mental health issues may make them difficult to live with. Lots of soldiers are medically discharged and with their careers coming to an unexpected end, it can make the transition even more challenging. Many will feel that they are losing their identity, their purpose, I had the same feelings. It can also be perceived that working in civilian life, veterans will never get that same purpose, excitement, and fulfilment that an armed forces career offers, again I had those same feelings.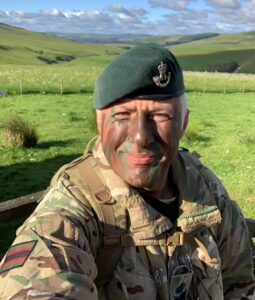 The impact on loved ones too is a big concern, and especially the impact on children, who may have to move around every few years and leave friends behind, due to the posting of their serving parent. Possibly having to restart at a new school and having to make new friends. Forces children's behaviour can sometimes be challenging, due to a mum or dad being away on an operational tour, and the remaining parent at home trying to hold the family together, life can be very difficult in those circumstances. There's no medals or awards for the loved ones that stay at home, but they should not be forgotten.
There are also many charities out there that help veterans and serving personnel, such as the Royal British Legion and SSAFA, who both along with other charities offer lifelong support to serving personnel, veterans and their families.
Approaching my colleagues
When I joined UK stab vests manufacturer PPSS Group as Operations Director, I suggest to my fellow Directors that we sign the Armed Forces Covenant. The positive response I got was really pleasing.  The more I discussed it with my colleagues the more I found out how many had family members who had served too. The Armed Forces runs deep in the veins of our country.
There's also another side to the Armed Forces Covenant, and it's that they ask employers to recognise and support if they have Reservists (part-time serving personnel) on their staff. Since leaving the regular Army, I joined the Reserves, and it's great to get the uniform back on now again and help train young soldiers who are interested in becoming officers. There is an expectation when serving in the Reserves, that a reservist attends an annual 2-week training exercise. I was of course worried about this, as it's a big ask and it would mean having to take 2 weeks off work to attend. I remember very vividly having a conversation about this with our CEO Robert Kaiser, and I hadn't even finished asking him and he said "100%, just go, it's ok." That was a great moment, and it took a lot of weight off my shoulders, I'm eternally grateful for that support.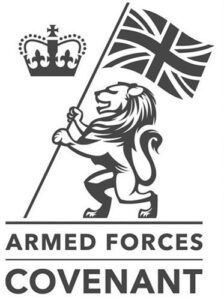 Show your support
Since signing the Armed Forces Covenant, we have been awarded the Defence Employer Recognition Scheme, Bronze Award. I think possibly next year we will look towards the Silver Award, which is a bit more challenging to obtain. However, I'm confident with the amazing support we've been having from our Regional Employer Engagement Director Pauline King, we'll be able to achieve this.
I would encourage any employer, speak to your staff about the Armed Forces, you might be surprised to find you have veterans amongst your staff or even reservists who might be a bit unsure to ask for support. Sign the Armed Forces Covenant and show your support to the Armed Forces community. It doesn't cost anything, and it can only have a positive impact on raising the profile of your company within the community. In our business and due to the nature of some of our products, veterans are very useful to us.
Richard Fox, Operations Director (serving Army Reservist)
PPSS Group
25th November 2022