Our high performance slash resistant clothing on display at last month's SEECAT 2012 (Special Equipment Exhibition & Conference for Anti-Terrorism) in Tokyo, Japan… business can't get much better sometimes.
What a fantastic event it was!
On display was our SlashPRO Slash Resistant Clothing, i.e. jackets, sweat shirts, t-shirts, long johns and other garments made out of our very own Cut-Tex® PRO cut resistant fabric, designed, developed and manufactured by UK based PPSS Group.
All visitors seemed to agree… these potentially life saving garments could be the most comfortable looking piece of armour out there.
Cut-Tex® PRO, the fabric used to make these garments, is designed to meet the highest international standards of cut resistance, but I would like to emphasise that this is a "cut-resistant" not "cut-proof."  So don't buy one of our garments then start playing with circular saws believing nothing can hurt you.
All slash resistant clothing on display is currently unavailable in Japan but on release (early 2013) are expected cost less than 25,000 yen (US $300).  Negotiations with our future licensed distributor in Japan are currently ongoing.
Even if you are not traveling the world solving terrorist plots all on your own… SlashPRO Slash Resistant Clothing has a real practical application in law enforcement, correctional facilities, security guarding, mental health care facilities, taxi drivers, civil enforcement and similar sectors. Anyone frequently facing members of the public that are aggressive, intoxicated, mentally ill or express extreme religious or political views are at risk of being assaulted. Wearing protective clothing will without any question improve your personal safety and improve your chances of coming home safely.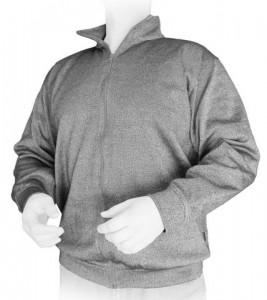 What areas of your body our slash resistant clothing can protect:
Please feel free to contact our team here in the UK. We would love to hear from you.