PPSS Group have launched Cell Extraction Suits offering the highest possible levels of protection to those frontline professionals engaging with some of the most hostile, brutal, vicious and irrational human beings on this planet.
This particular model of high performance PPE was launched following extensive research and development, and in-depth discussions with Correctional Emergency Response Teams (CERT), Tactical Support Units (TSU) and other serving Corrections and Prison Officers.
Robert Kaiser, CEO of PPSS Group states:
"There is no question about it, professionals like any riot officer in the prison as well as police have above all the moral right to be issued with the best possible personal protective equipment… and I do genuinely believe our latest PPSS Cell Extraction Vests are the very best."
Every time PPSS Group has launched a new type or model of body armour they have created specific, transparent and honest videos highlighting the incredible performance levels of their equipment and the fact that they truly believe in their own products.
The following video is a 7:45min LIVE video demonstration (witnessed by several well respected frontline professionals) highlighting the simply outstanding performance of our new 'PPSS Cell Extraction Vests', certified against the stringent NIJ 0115.00 Level III (stab + spike) standard… the highest stab resistance protection standard/level out there. The physical demos start @ 02:50min
This video not only highlights the incredible level of protection from makeshift edged weapons, shanks, razor blades, hypodermic  and tattoo needles (all weapons commonly found in correctional institutions around the world), but also the truly unmatched level of protection from blunt force trauma, a severe traumatic assault caused to the body with the sudden introduction of a blunt instrument used with great force.
PPSS Group's Cell Extraction Suits Offer The Following Protection:
Blunt impact weapons, including hammers, clubs, bricks, bottles, cans, snooker balls or light gym weights
High impact cutting weapons, including axes and machetes
All types of knives, blades and correctional facilities associated makeshift edged weapons
Heavy assaults including kicks and punches
Blunt force trauma injury associated with all the above and additional threats
Robert Kaiser commented further:
"Our job is to design, develop and manufacture high performance cell extraction vests (suits) that will reduce the severity of the any potential injuries and the number of death within this demanding and challenging work environment."

"There is one fact we simply cannot ignore… prison officer do get brutally assaulted during major riots.  Sometimes they get even killed.  Just a very few days back in Mexico… Seven Police Officers Killed Trying To Quell Prison Riot In Mexico"
Police were trying to transport a group of "highly dangerous" prisoners from the La Toma prison in Veracruz State when inmates attacked the six officers, locked them in an enclosed space and set it on fire, the state government said.
Here in the UK we have seen several riots within the prison service. One which comes into my mind straight away was the one in December 2016 when HMP Birmingham plunged into chaos as 600 rioting prisoners take control.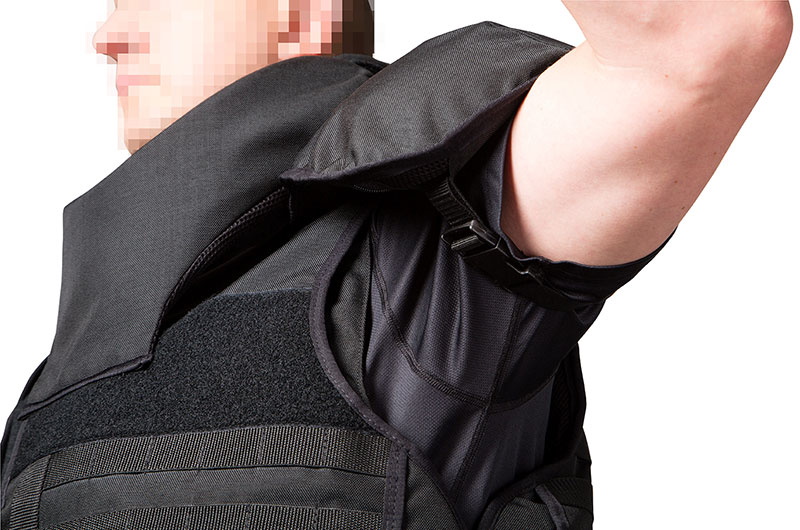 PPSS Group encourages all prison and correctional facilities to look at their current cell extraction suits and PPE (personal protective equipment) in order to establish the precise protection and performance levels they provide today… not on day of testing or certification.
About PPSS Group:
PPSS Group is specialised in the development, manufacturing and supply of high performance body armour, offering unrivalled protection from firearms, edged weapons and blunt force trauma. PPSS Group's social media presence: Facebook, LinkedIn, Twitter, Google+ and Instagram.
Media Contact:
Jim Still – Head of Marketing & Brand Protection
+44 (0) 845 5193 953