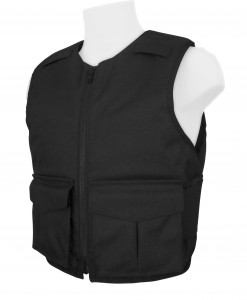 In an ever changing world, where a lack of respect and lack of discipline are the order of the day, appropriate personal protective equipment (PPE) such as lightweight stab resistant vests have become an essential piece of equipment for many county court bailiffs as well as high court enforcement officers.
We all need to understand that a lack of adequate safety measures can put these individuals at unnecessary risk, and cause unacceptable injury or harm… that's a matter of fact and equally of relevance to police and law enforcement officers just as much as to those professionals engaging with sometimes intoxicated, racially abusive, hostile and dangerous members of the public when knocking on their door.
Clearly I am no expert in county court or high court enforcement… so I decided to have a chat with some of the guys who really know their stuff here in the UK.
My first contact was Andy Coates (CEO of Enforcement Bailiffs Ltd.) He has been in the enforcement and investigation industries since 1986. He is a former executive council member of the Civil Enforcement Association (CIVEA), Enforcement Services Association ESA, a former governing council member of the Association of British Investigators (ABI) and former President of National Association of Investigators and Process Servers NAIPS. He is currently Vice President and one of the founding members of the Certificated Enforcement Agents Association.
When we both discussed the potential use of body armour within his line of work he said:
"Even after all these years I like to have a hands on approach and go out into the field at the sharp end at least a couple of days a week. When I go out, safety has always been a high priority and after being attacked with a knife some years ago I have always worn stab resistant vests… and now when I deliver training courses I bring in my stab resistant vest and show it to the students advising them to purchase similar equipment. This has become increasingly important as in the last two years alone I have personally known at least a dozen bailiffs who have been seriously assaulted or attacked with knives."

Paul Smith, Enforcement Operations Manager at Andrew Wilson & Co, one of the leading High Court Enforcement Offices in the country, said:
"We are increasingly finding that our officers are being met with physical, as well as verbal abuse on a more regular basis.  Attacks are rare, but pushing and shoving is more common and threats with a hammer, a scaffolding pole and a screwdriver are examples of recent incidents. We are looking at the safety issues for our officers and making stab resistant vests available is our current priority. We have had a recent incident of one of our officers being threatened with a shotgun, but this is most unusual; as our work often involves enforcement on industrial sites, threats with garage tools and engineering equipment are more normal".

When discussing this subject via an online platform also with Claire Sandbrook, CEO of widely respected High Court Enforcement Agency Shergroup, Claire commented:
"I support the idea of stab resistant vests way out in front to the use of body cameras which seen to be increasing in popularity in the rank and file of bailiff companies… for me protective vests are more important than body cameras, which I think can inflame situations rather than protecting officers or the public."

"There is no doubt in my mind that our officers are encountering more risk as they look to enforce possession orders and money judgments. However the sharp end is when carrying out evictions and here the temperature of a situation can escalate quickly as a person loses their home."
The list of news snips covering stories of serious physical assaults or attempted assaults would fill this page with ease.  I have found dozens of articles, some of which are a truly worrying and a sad reflection of today's society, but more importantly they offer us a little bit of an insight view of the risks and threats faced by these frontline professionals.
Recent Incidents & Why Stab Resistant Vests Are Needed:
We have to accept that some individuals are seriously bad people with no concerns of the well-being of others whatsoever and a real disregard for human life in general.
We also have to accept that even if you are lucky enough to have the most beautiful personality, the voice of an angel and out of this world communication skills… the fact of the matter remains that someone who is seriously intoxicated, drunk or under the influence of serious drugs, or someone who is just having a really shit day or recovering from any other types of serious emotional trauma may well overreact to anything you are going to say or planning to do.
Dealing with individuals like this means exposing yourself to real risks!
Effective conflict management or conflict resolution training can make a positive difference. The potential use of body worn video solutions have also been discussed by several enforcement agencies all over the world.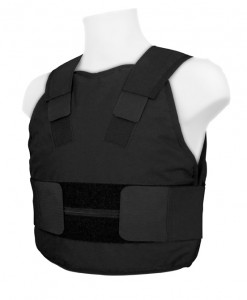 I personally believe strongly that covert stab resistant vests or overt stab resistant vests (manufactured under strict ISO 9001:2008 quality controlled conditions) can make a real difference too.
For me body armour are the 'last line of defence', something that can make the difference between injury or no injury… between life and death… when everything else has failed.
When it comes to the question "what type of body armour?"… we need to understand the true operational risks and threats these officer are facing on a daily basis.
Here in the UK the threats can quiet easily be listed, in order of 'likelihood', starting with the most realistic and most likely type of assault:
Blunt Force Trauma Threat – This can be a kick, a punch or blow by a blunt object, such as a hammer, brick, iron bar, baseball bat or any other tool, toy or device.  Upon impact the assaulted person would suffer from blunt force trauma injuries… most likely in the form of sever bruising and internal bleeding.
Edged Weapon Threat – This can be a common knife, broken bottle, razor blade or similar weapon. Please note there are five areas of your body where key arteries are located close to the surface.  The cutting of any of these key arteries would lead to rapid blood loss and potential death.  The regions/key arteries are: Radial Artery (Wrist), Brachial Artery (along the bicep), Carotid Artery (throat), Axillary Artery (under your arm pits) and Femoral Artery (in the thigh region).  We strongly recommend PPSS Slash Resistant Clothing or PPSS Slash Resistant Arm Guards to protect from such operational risk/threat.
Hypodermic Needles Threat – We have to remind ourselves that many have survived being shot and many have survived being stabbed. Being assaulted by a person with a hypodermic needle which contains HIV or Hepatitis C infected blood may well be your death sentence!
Ballistic Threat – In the UK this is an EXCEPTIONALLY unlikely threat! Yes, we do hear about firearm related incidents… but 99% of these assaults are committed between members of rivalled criminal gangs, not against an enforcement officer. The type of firearm that has seen an increase in 'number of attacks' is the 'sawn-off shotgun'.  However, please note that no covert bullet proof vest will offer protection from such threat.  The pellets would not penetrate a good quality bullet resistant vests, but the blunt force trauma would be extreme and severe. It is most likely that several of your ribs would break and most likely penetrate some internal organs, which could lead to rapid blood loss and even death.
Understanding this, you really want to seek protection from the top three risks!
All high performance stab resistant vests manufactured by UK headquartered PPSS Group offer more than sufficient levels of protection from these identified and realistic threats.
The following video could be classed as 'physical evidence':
[youtube_sc url= http://www.youtube.com/watch?v=PXo08F7yFTg -Rg width=600 rel=0 fs=1]
So what is the legal position?
Do company owners have a legal obligation to make PPE (Personal Protective Equipment) available?
Please note, here in the UK it is as follows:
Employers are required to make a "suitable and sufficient" assessment of the risks involved in their business operations.
When conducting the risk assessment the employer is required to consider "reasonably foreseeable" risks, and these risks would include the possibility of an employee in a confrontational role being assaulted.
Employers are obliged to use "safe systems of work" which is why they must first do a risk assessment.
If the risk assessment identifies the possibility of being stabbed as a significant risk then control measures must be designed into the safe system of work to either eliminate or minimise this risk.
If, having considered all potential management techniques, the risk of being stabbed cannot be reduced below a significant level then the employer should consider the use of body armour – and will have to meet the cost of such equipment.
* above bullet points courtesy of Andy Farrall, Health & Safety Specialist
Having said that… maybe we should consider issuing body armour for 'moral' reasons. Maybe because we care about the personal safety of our officers and employees?
'Seat Belt' Comparison
When I write about the potential use of any type of body armour within any profession… I never recommend body armour because I am suggesting everyone is danger all the time and neither does it mean I suggest one should get paranoid or scared 24 hours a day.
I simply say that common sense will tell us that someone dealing with potentially hostile, violent, intoxicated, frustrated or angry members of the public on a daily basis will have a higher chance of remaining unharmed in the unlikely, but nevertheless possible case of something going wrong.
Wearing personal protective equipment can be compared to wearing a seat belt when driving a car. We do not put the seat belt on because we believe we are going to have an accident today. We are not frightened every time we get into the car. We might even feel our driving skills are advanced… in fact brilliant.  We are simply acknowledging the fact that there is an exceptionally small chance that another person is not paying the necessary attention, is driving whilst under the influence of alcohol or simply is playing within his mobile phone… and he could be responsible for your crash. If this becomes reality, you have increased the chance of survival by wearing a seat belt.
We at UK headquartered PPSS Group are globally respected and renowned experts in stab resistant vests and body armour for civil and homeland security agencies as well as other domestic frontline services, such as paramedics, hospital security, brand protection, investigation teams, civil enforcement teams and public transport professionals.
On a different or additional note… I can see many bailiffs discussing the subject of body armour via different online platforms eg Facebook, Linkedin and specific forums.  Some suggest or even recommend second hand or 'retired' ex police body armour, or body armour from eBay or an army surplus store. My comment?  Don't do it!  Seriously… DON'T !
You haven't got a clue what the real history of that body armour is.  How old is the protective material?  How have they been stored or taken care of?  How many fights and physical confrontation have they seen? Please note that 99% of body armour are made out of Kevlar… and Kevlar will degrade within 3-5 years subject to exposure to UV light and moisture e.g. sweat, rain, fog. mist rain etc. Kevlar based body armour have a limited shelf life and the one you might consider to buy cheap and cheerful may well not offer the sufficient level of protection you expect.
PPSS Stab Resistant Vests are made out of body moulded polycarbonate (identical to police riot shields)… they offer an unlimited lifespan and unmatched protection from blunt force trauma and hypodermic needles.
Should you ever have any questions in reference to stab resistant vests, then please do not hesitate and contact my teams, and in the strictest of confidence they will help you to the best of their ability.
Please call +44 (0) 845 5193 953 or email info@ppss-group.com or visit:  www.ppss-group.com